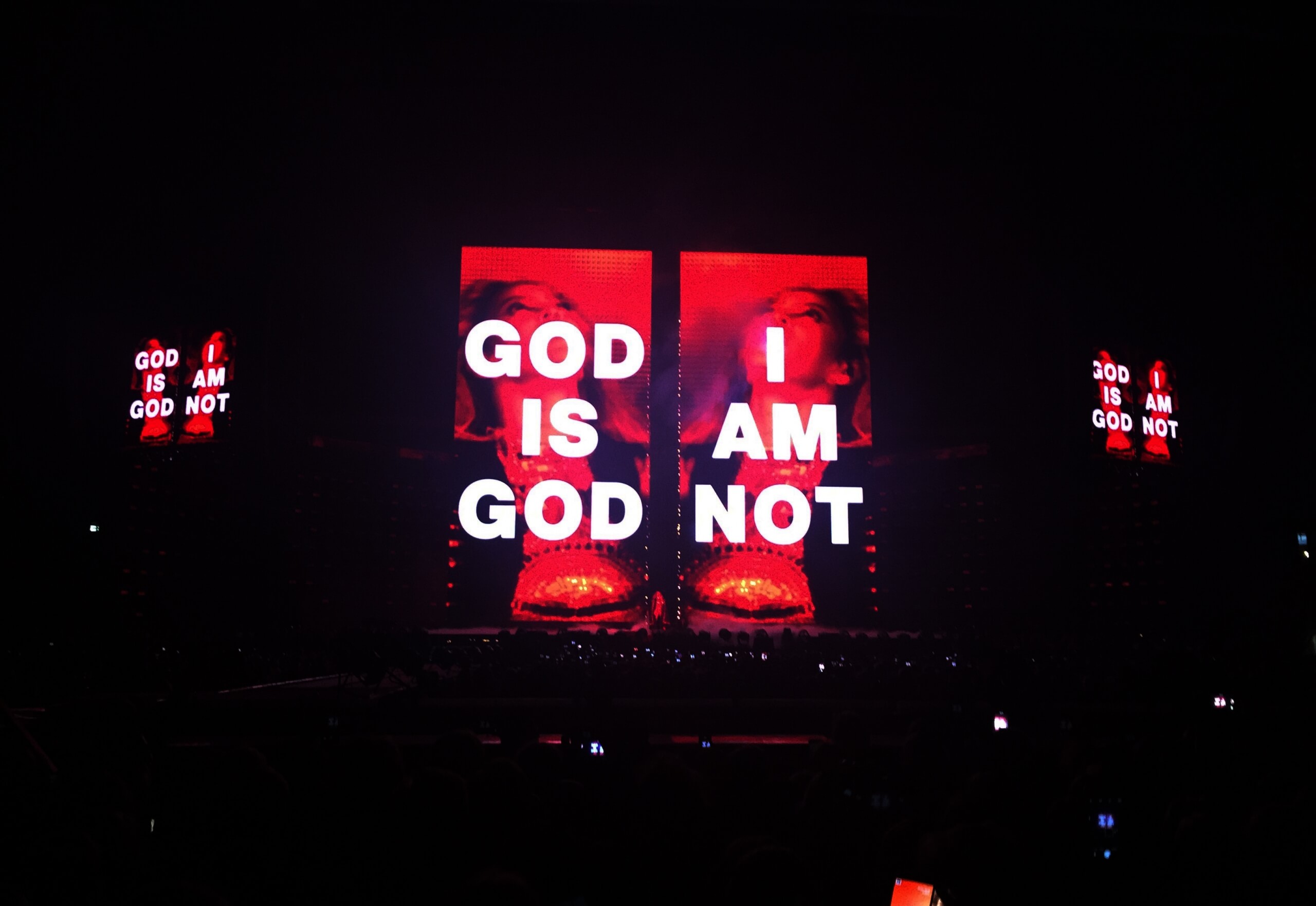 GOD IS GOD. I AM NOT.
In a place where people almost worship Beyoncé I'm pleased to see her sending out this message all over the stage.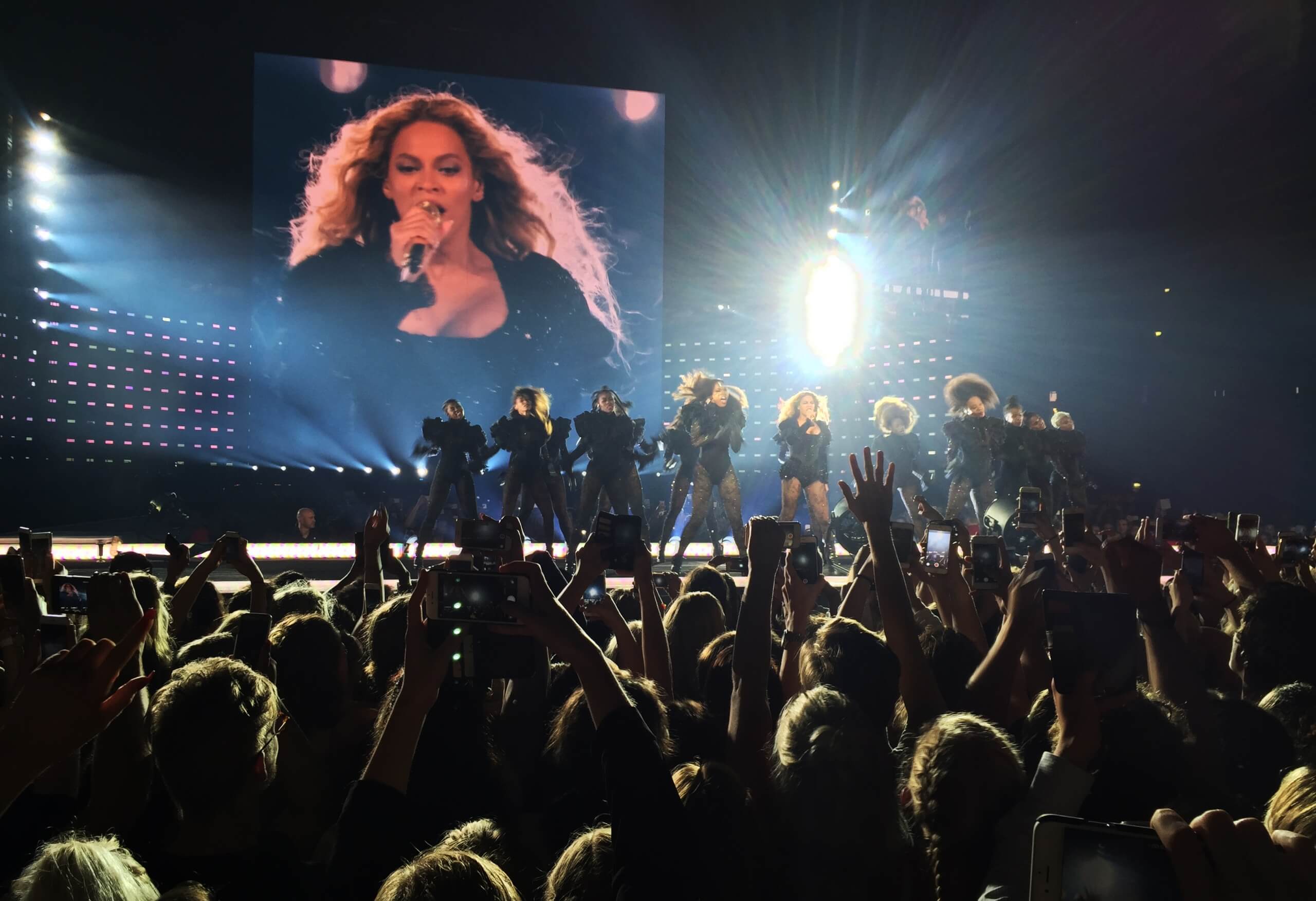 THE WATER DANCE.
In the end of the concert Beyoncé was literally dancing in a pool.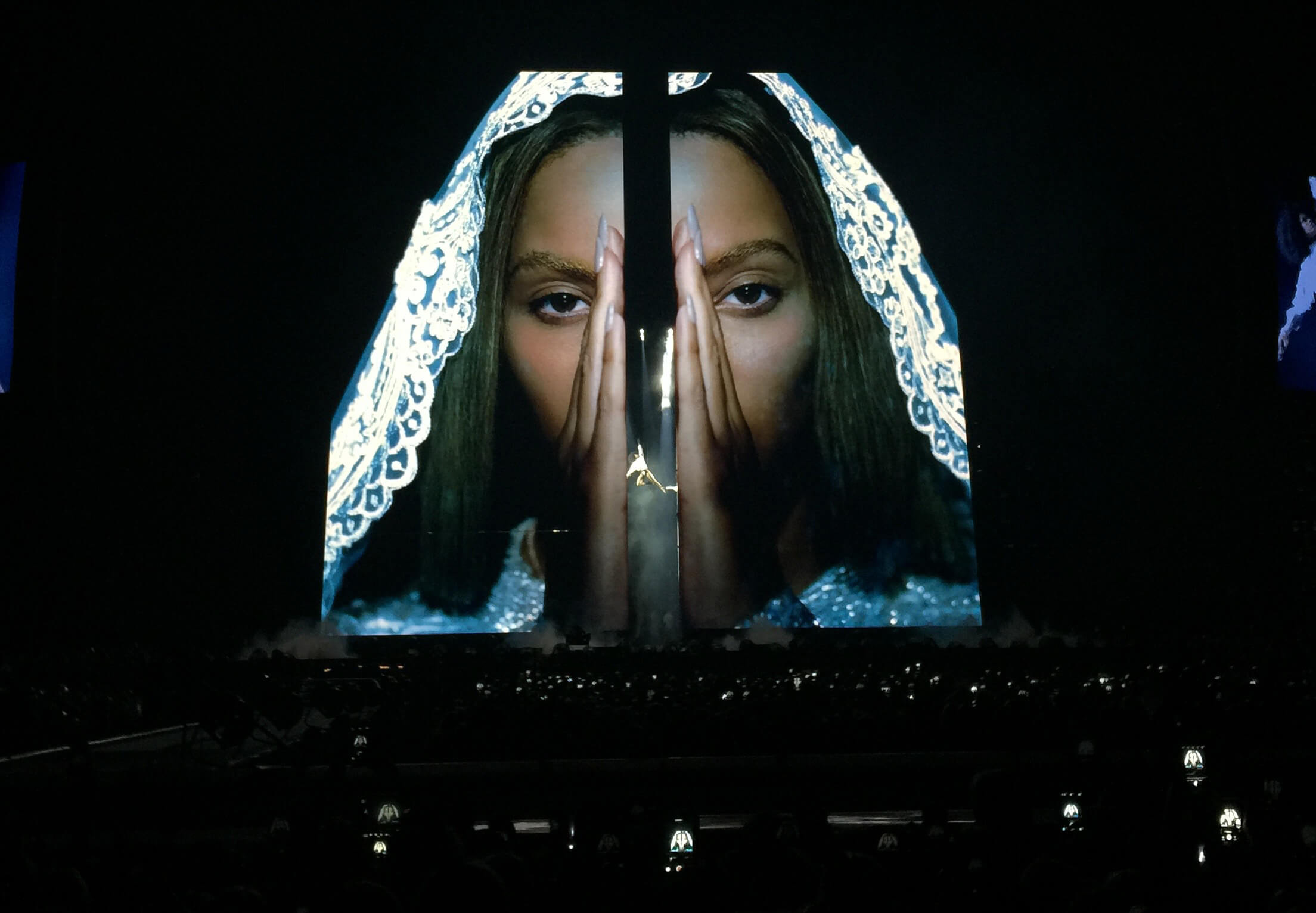 PRAYING HANDS.
The MEGA squared screen was just a huge part of the visuals at this concert.