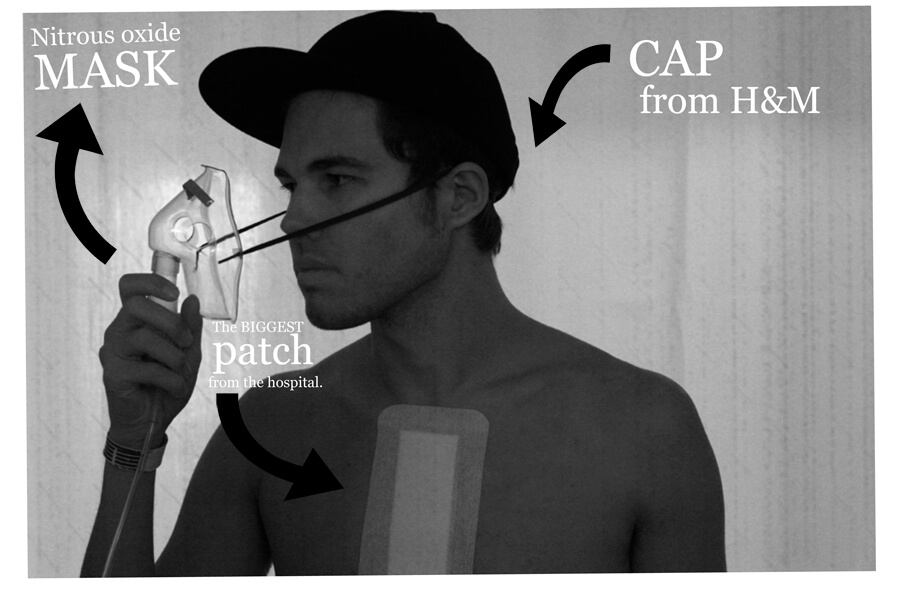 Jag mår fortfarande dåligt, kroppen hänger inte med på flera håll och jag sover ingenting…MEN…de senaste timmarna har varit de bästa hittils. ÄNTLIGEN börjar jag se ljuset på andra sidan. Den värsta smärtan har inte alls kommit i lika stora doser och min tacksamhet att bara kunna "vara" utan att ständigt plågas är oslagbar.
Dagens accessoarer:
Mask med syrgas från sjukhuset, keps från H&M och MEGAplåster också från sjukhuset.
FINALLY I'm able to find some real hope!!! The worst pain is not as heavy as before and I'm so thankful to just live without being constantly tormented.
Today's accessories:
Nitrous oxide mask, cap from H&M and the biggest patch EVER. haha…
22

Responses to "25 Januari 2013."
StoraStyggaVargensFru on

Jakob Andersson on

Julia on

Anja Joahnsson /Tidaholm on

Marit on

Michelle on

Julia on

Rebecka on

Jessica on

matilda on

Lisa on

Tamara González on

Domingos on

Emelie on

ADLIHTAM on

Sasha on

Julia on

Hommam on

Kristina Wilde on

Adorate on

Sandra on

Ida Andersen on